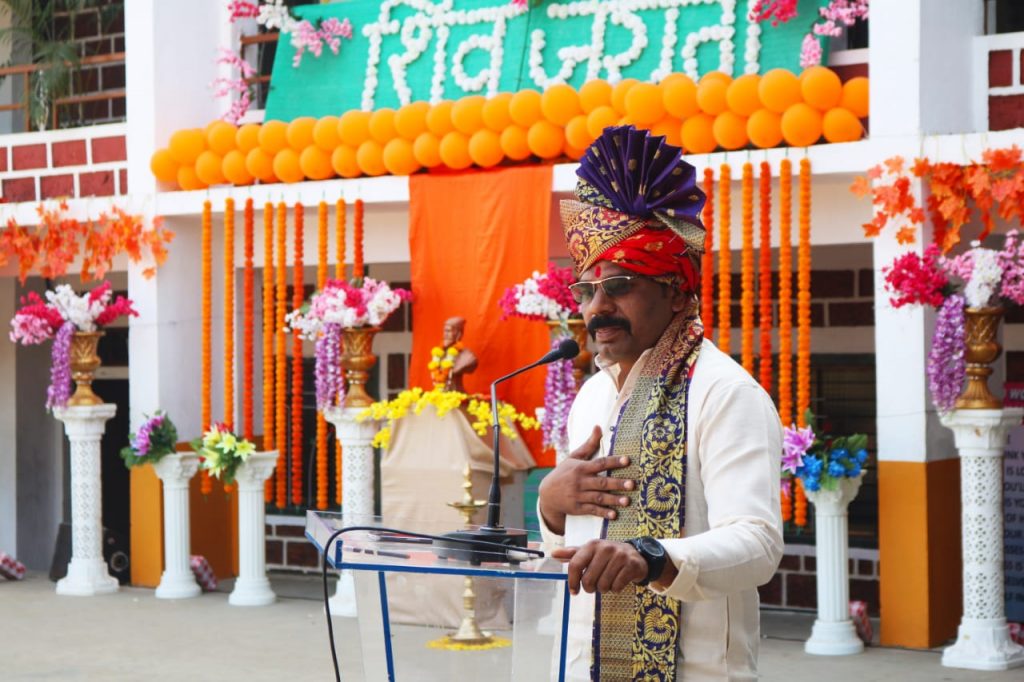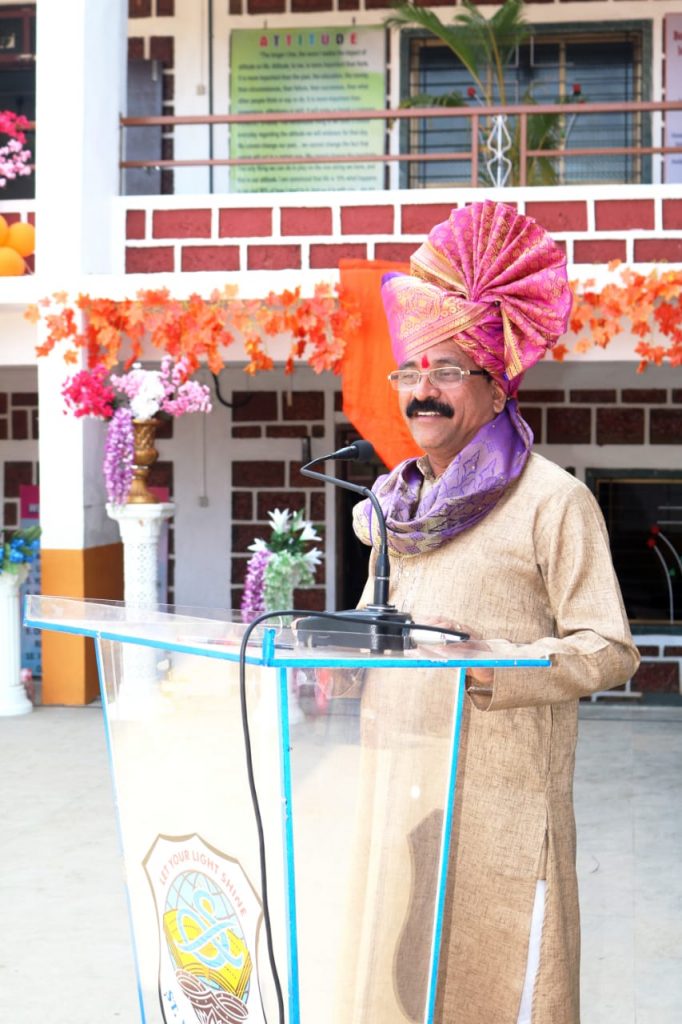 St. Xavier's School, Mahad-Raigad celebrated Shiv Jayanti on 19/2/2022 in memory of a great valient Maratha warrior Chh. Shivaji Maharaj with great pomp, zeal and enthusiasm. The function was graced by Hon. Guests Mr. Mangesh Kank and Mr. Umesh Minde.
The program began with an energetic lejim dance performed by both the teachers and the students followed by the arrival of the Guests carrying a palanquin of Chh. Shivaji Maharaj. The lejim dance was followed by the inaugural lighting of the lamp and garlanding the portrait of Chh. Shivaji Maharaj by the guests and other dignitaries on the dais. The Guests and other dignitaries were welcomed and felicitated by a bouquet and a plant sapling as a token of love and appreciation.
Further a traditional dance was performed by the students of Std. VII. Students of Std. VI Mast. Nitesh Pisal, Ronit Dasgaonkar, Ms. Sharvari and Ms. Kartiki entralled their performances through their informative and inspirational speeches.
A traditional ' Lathi ' show was performed by Mast. Sanskar Sakpal, Mr Chetan Sutar and Mr. Shivraj Kadam.
To entertain the audience, an amazing dance was performed by the girls of std VIII. A Powada, explaining the bravery and valour of Chh. Shivaji Maharaj was sung by Mast. Aryan Manwar.
An attention seeking dance by boys was performed that fascinated the audience. A melodious song was sung by Ms. Vaishnavi Ingale.
Finally few inspiring words to motivate and enlighten the young minds speeches were delivered by the Guests and the Chairman of the school Mr. Johnson P. D'Souza about the life of Chh. Shivaji Maharaj. The students sat glued to their seat, enjoying every moment and minute of the program.
The program was concluded with vote of thanks by Principal, Mrs. Isabella J. D'Souza.